Custom Gift Boxes
Deepen connections with purposeful gifts that create meaningful experiences.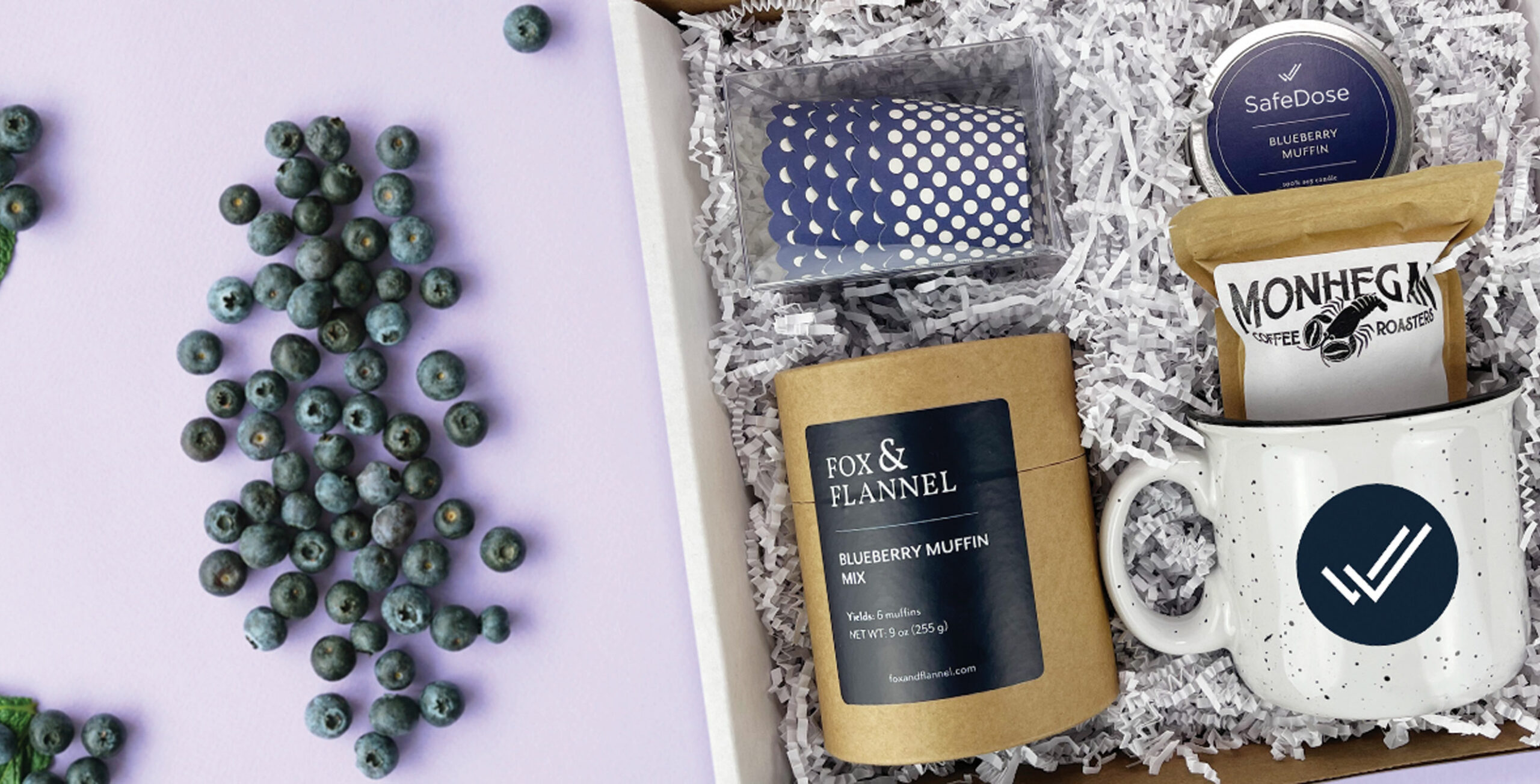 Custom Gift Boxes
Deepen connections with purposeful gifts that create meaningful experiences.
AMG specializes in curating thoughtfully crafted gift boxes that go above and beyond the ordinary. Our gifting concierge team will work closely with you to understand your audience and brand, ensuring every gift is tailored exclusively to your needs and goals.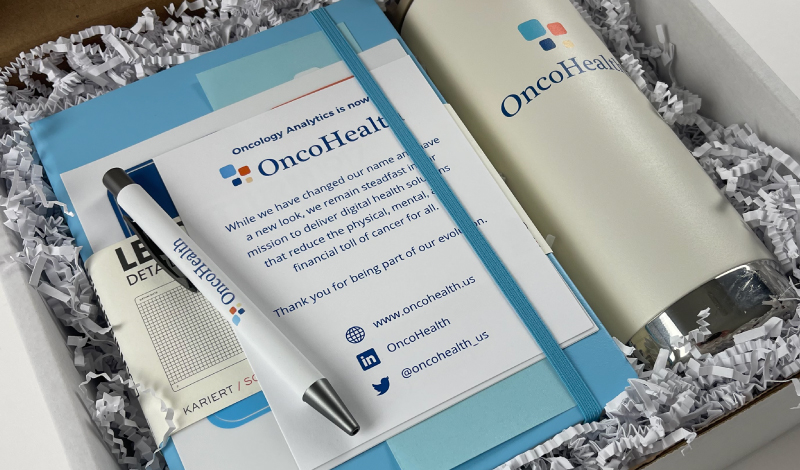 We understand that gifting can feel daunting. That's why our approach is all about simplifying it. From concept to shipment, we've fine-tuned our process to be smooth and straightforward.
Our team of skilled designers is here to listen to your goals, collaborate, bring ideas to life and ultimately provide you and your recipients with a flawless, meaningful gifting experience.
Please note that all custom gift boxes require a $250 design fee and will be shipped within 6-8 weeks of proposal approval.
Step 1
Schedule
Schedule a quick 30-minute call to discuss our process and your project.
Step 2
Development
We'll develop a proposal, inclusive of our design fee, that you'll review and sign.
Step 3
Options
You'll receive up to 3 design options for your custom box, based on your goals.
Step 4
Final Output
Upon approval, box items will be sourced, assembled & shipped in 6-8 weeks.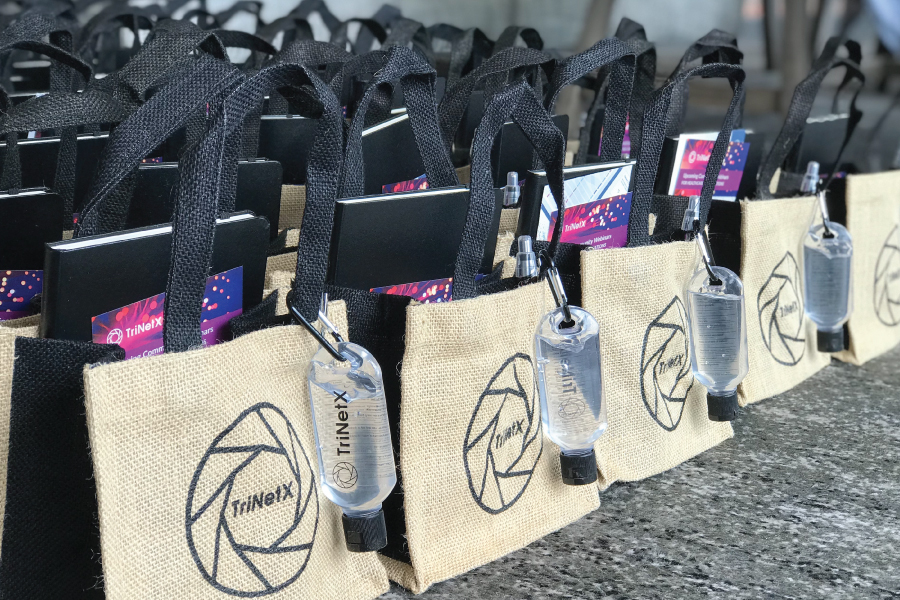 Summit Swag Bag
A thoughtfully curated swag bag was designed, containing stickers, a notebook, a pen, a Yeti can insulator, and a postcard, all tailored to highlight the engaging activities of the summit.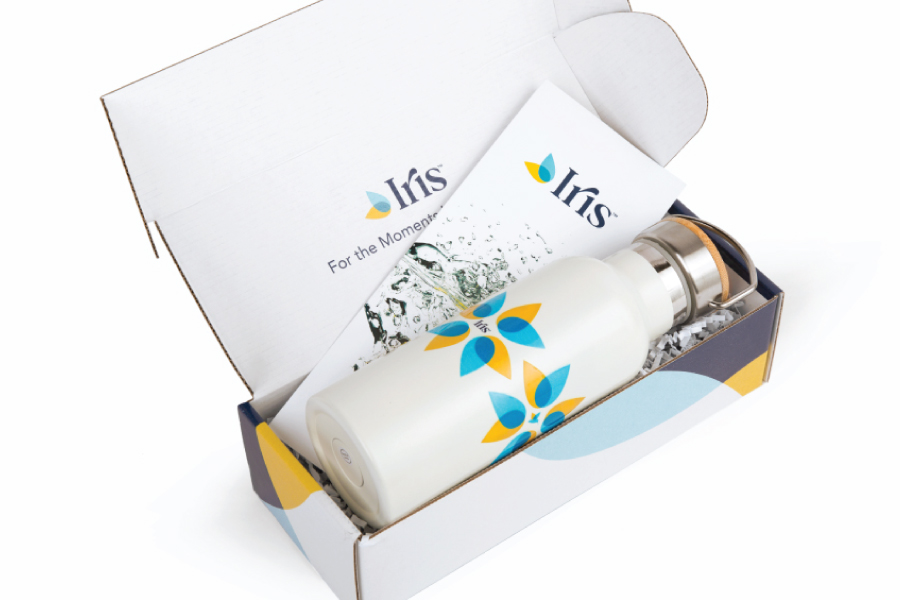 Hydration Mailer
A promotional water bottle mailer aimed at boosting activations for the Iris Oncology app.
Read more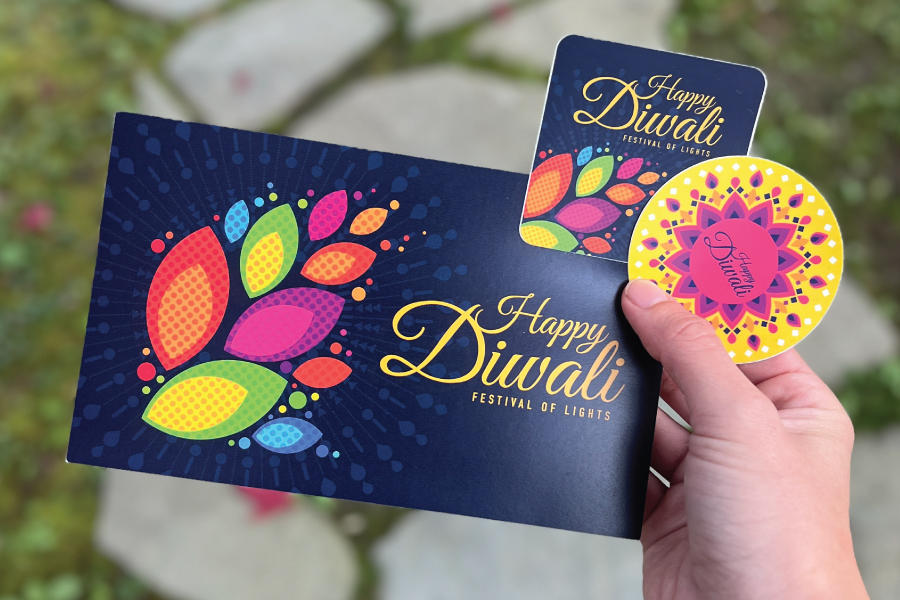 Employee DEI Initiatives
In support of their DEI initiatives, OncoHealth sent a custom mailer to each employee, emphasizing the significance of Diwali, the festival of lights, accompanied by two custom stickers, an informational postcard and custom packaging.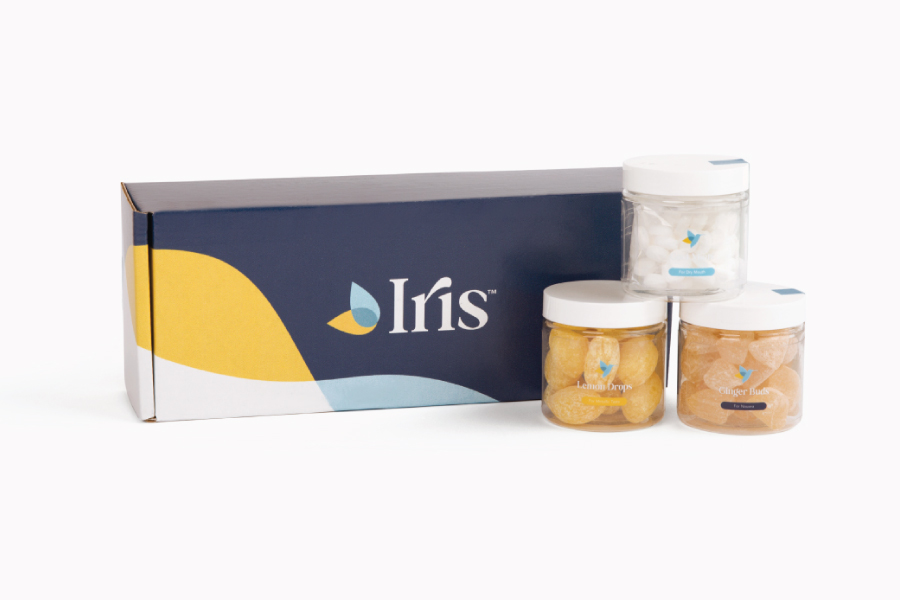 Engagement Box
Tailored mailer aimed at relieving prevalent symptoms and side effects related to cancer, medication, and treatments. Delivered to recipients to foster user engagement on the Iris app.
Read more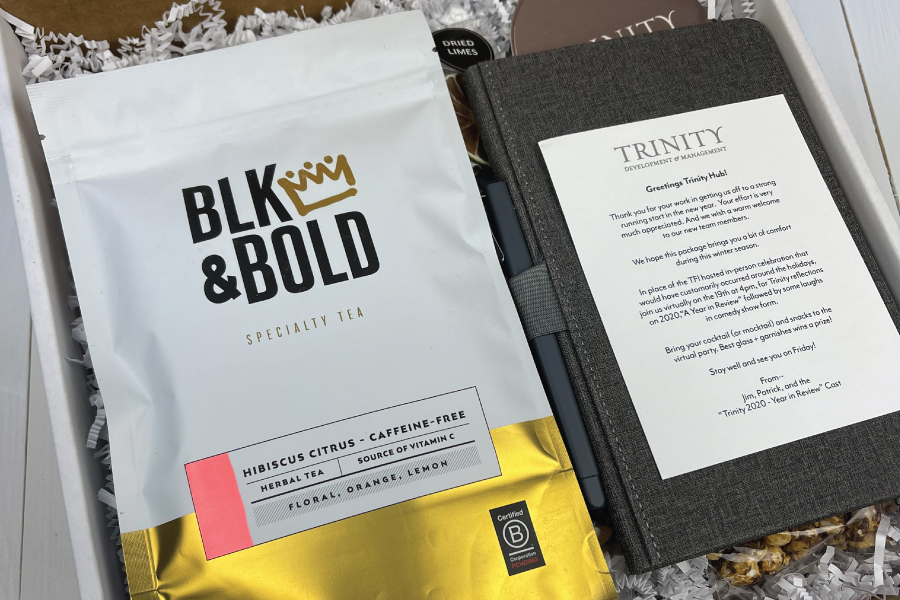 Virtual Holiday Event
Brimming with soothing teas, delectable snacks, and custom candles to set the mood, Trinity created a custom gift box, fostering a warm ambiance for their virtual holiday gathering.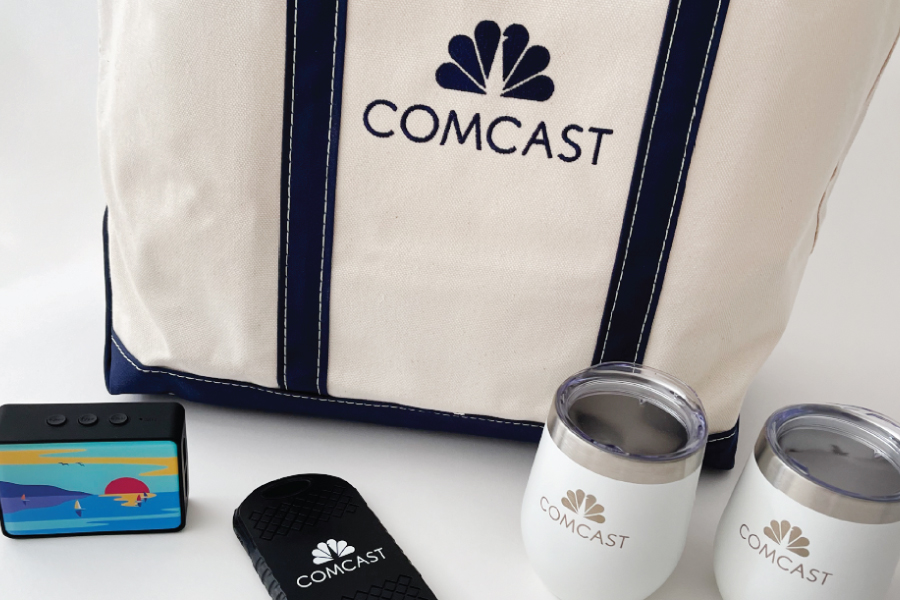 Employee Appreciation Gift Box
A customized tote filled with a solar power bank, a pair of wine travel cups, and wireless speaker, celebrated the team's exceptional commitment and hard work.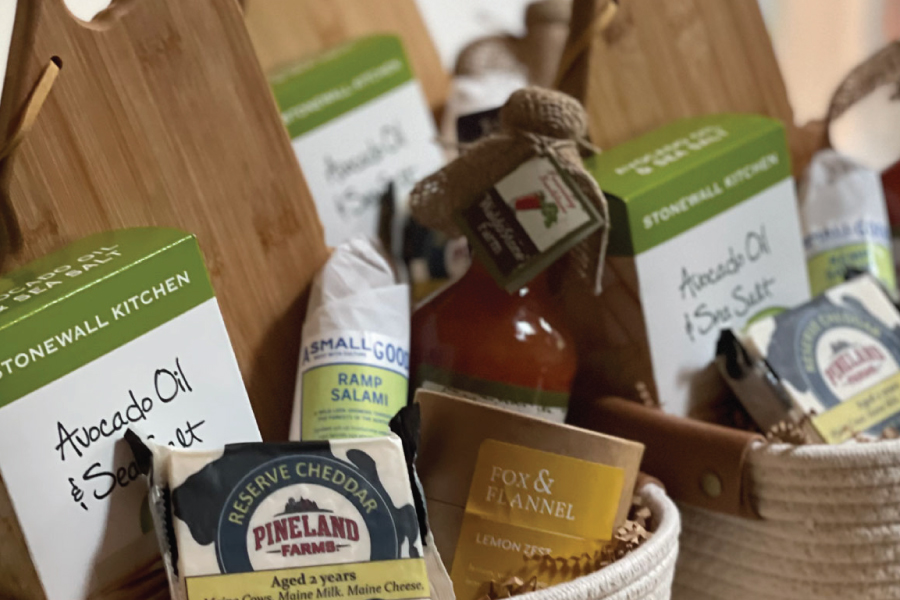 Award Gift Basket
Tailored gift baskets, featuring local meats, cheeses, a candle, bloody mary mix, and a custom logoed charcuterie board, honored business awardees at their annual celebration.
Read more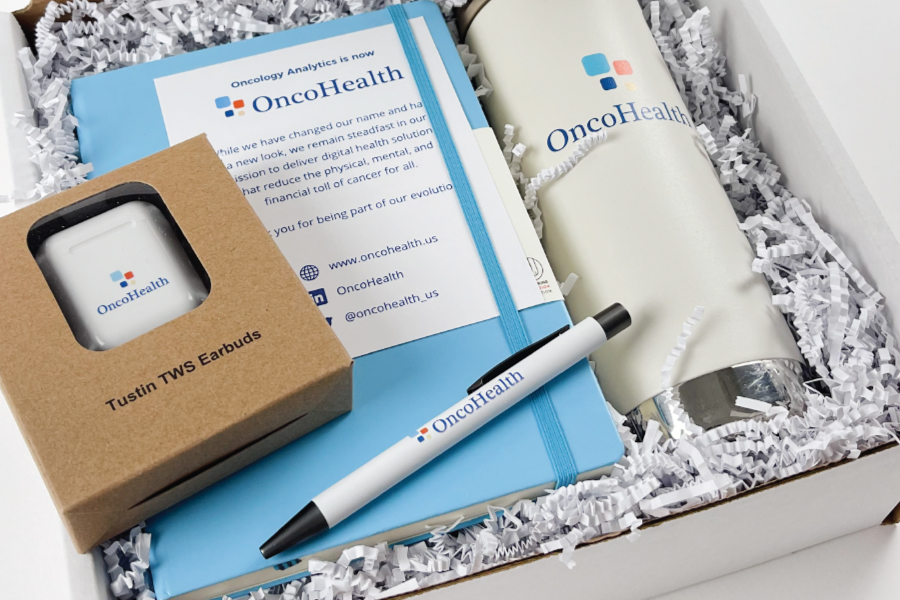 Employee Swag Box
To celebrate the company's rebrand, each employee received a new swag set— a notebook, pen, water bottle, stickers, and a pair of earbuds—to mark the occasion.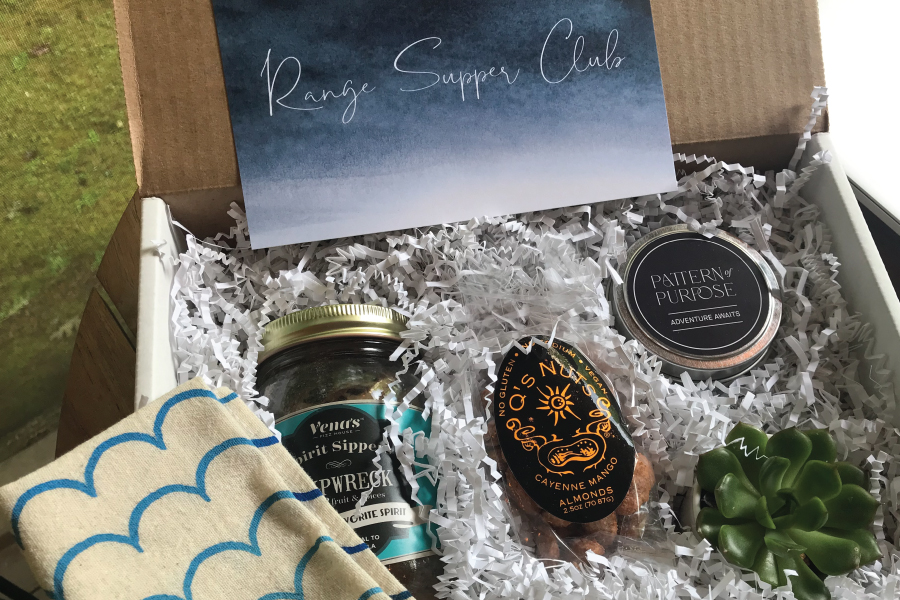 Online Supper Club
An adventure-themed gift box featured a custom candle, craft cocktail/mocktail infusion, a sweet succulent, nuts, and theme-related question card with question prompts around travel and bucket lists.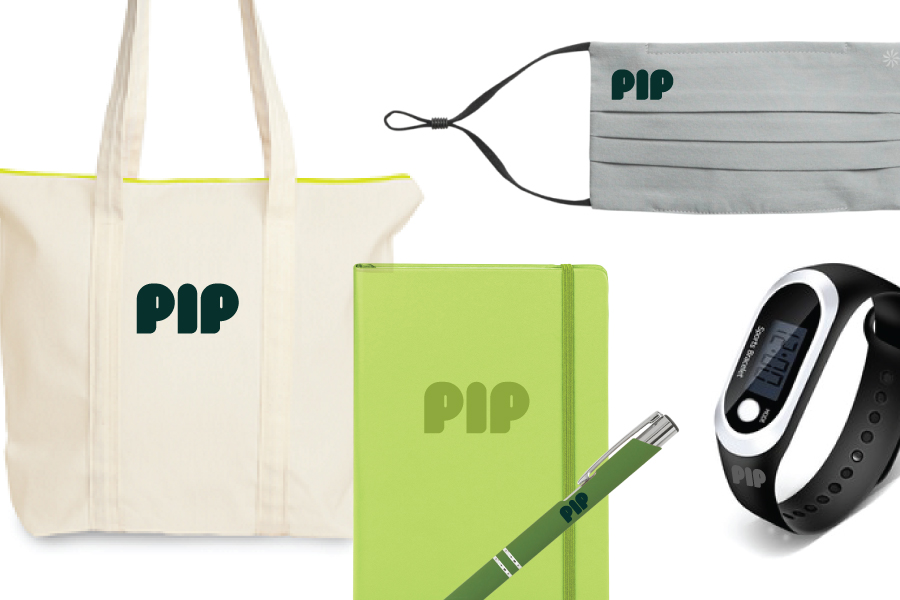 User Engagement Gift Box
Tailored engagement box for Pip Care app sign-ups, comprising curated items designed to aid those preparing for surgery.
Read more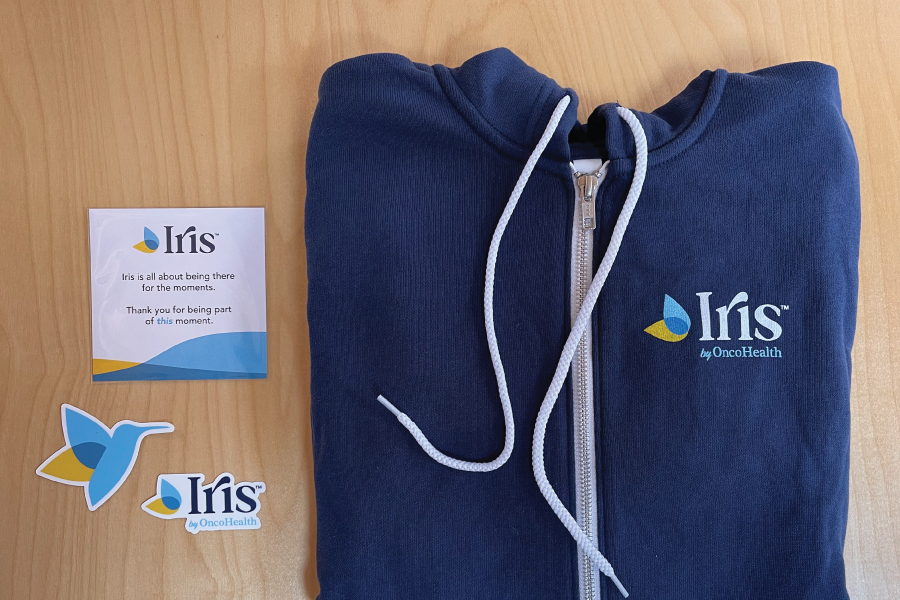 Employee Swag Kit
To mark the launch of the new company, employees received a personalized sweatshirt, custom stickers, and a thank you card, all packaged and shipped in custom wrapping.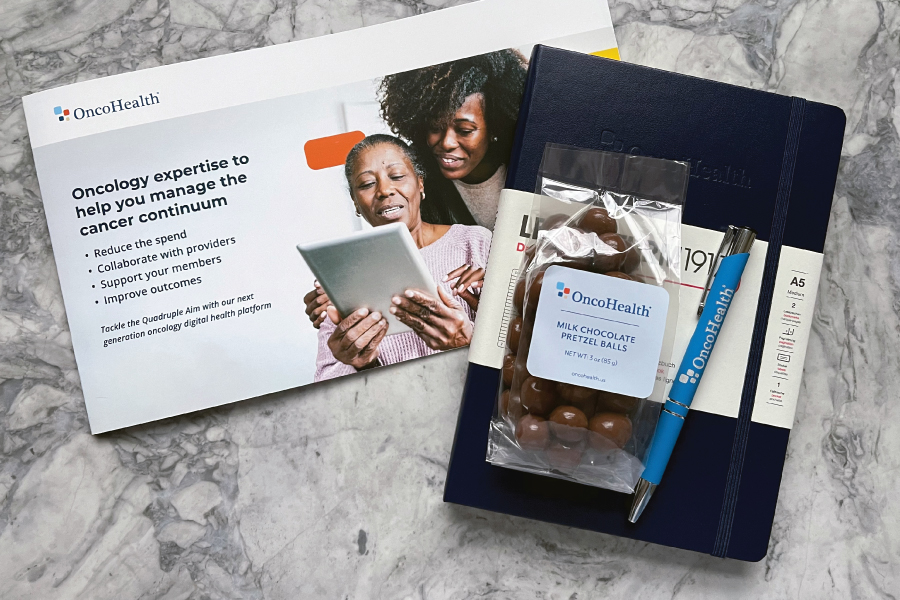 Sales Meeting Kit
At a crucial sales meeting, attendees received a notebook, pen, company brochure, and branded pretzel balls to stay alert.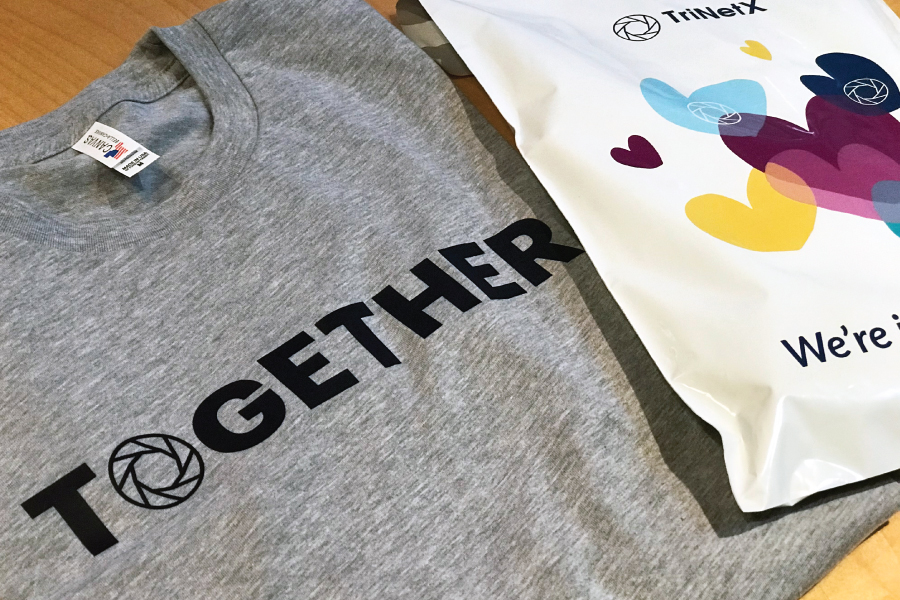 Company Spirit Booster
During COVID, TriNetX sent each employee a "Together" custom tee and a thoughtful note to uplift spirits.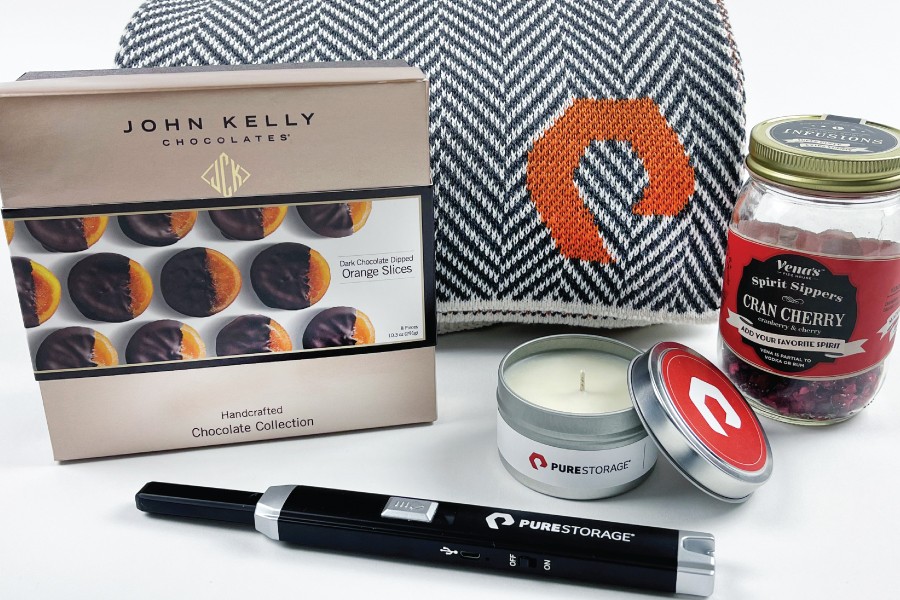 Virtual Event Kit
Participants received a personalized candle, chocolate-covered oranges, a cocktail/mocktail infusion, and a company-branded luxury blanket for the virtual event, featuring a magician.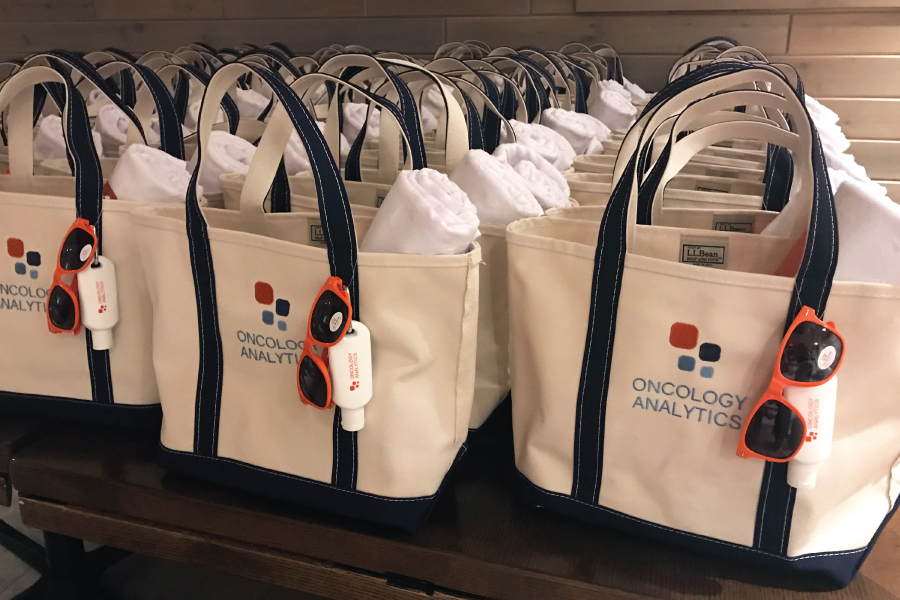 Summer Outing
During the summer outing, each employee was presented with a swag-filled tote that included sunglasses, a towel, and sunscreen, perfect for use throughout the entire season.