Corporate gifts are a great way to show your appreciation to your employees, clients, or customers, and can be given for a variety of occasions, including holidays, business anniversaries, and as a thank you for a job well done. These gifts can also be used to show your support for a charity or cause.
22 Occasions When You'll Need a Corporate Gift
Here are 22 occasions when you may want to consider giving a corporate gift:
Conferences
Product launches
Trade shows
Employee or Client appreciation
EXAMPLE: Employee Appreciation for Comcast
For this telecommunications client, Artisan Marketing Group designed and created a summer appreciation kit — including everything you need for a day off at the beach! The kit included: a custom embroidered tote, tumblers, solar power bank, and a Bluetooth speaker with custom art.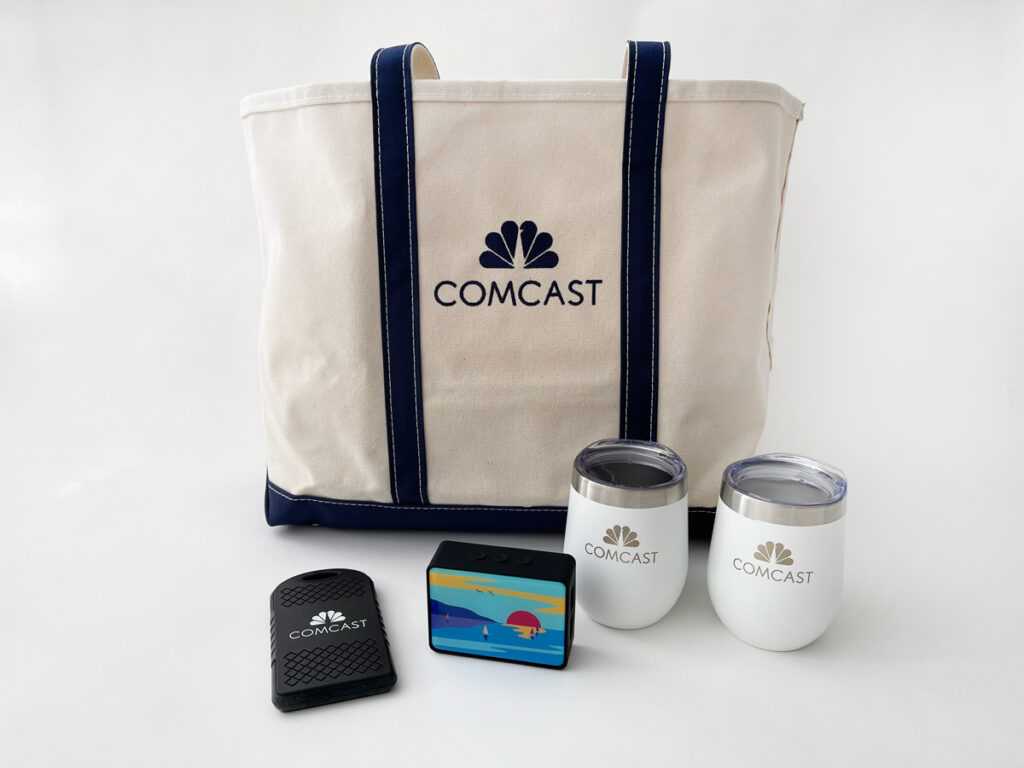 Team-building activities
Board meetings
Shareholder meetings
Company milestones
Product launches
Appreciation or Award ceremonies
EXAMPLE: Award Ceremony for the Damariscotta Chamber of Commerce
These award gift baskets were given to local Maine businesses, but they had to have some extra New England flare, so AMG engraved each businesses logos into a cutting board the shape of the state.
Chamber members were asked to reflect over the past year and think about individuals and businesses that have made a positive impact in our community during the year. Each recipient was recognized by their fellow chamber members.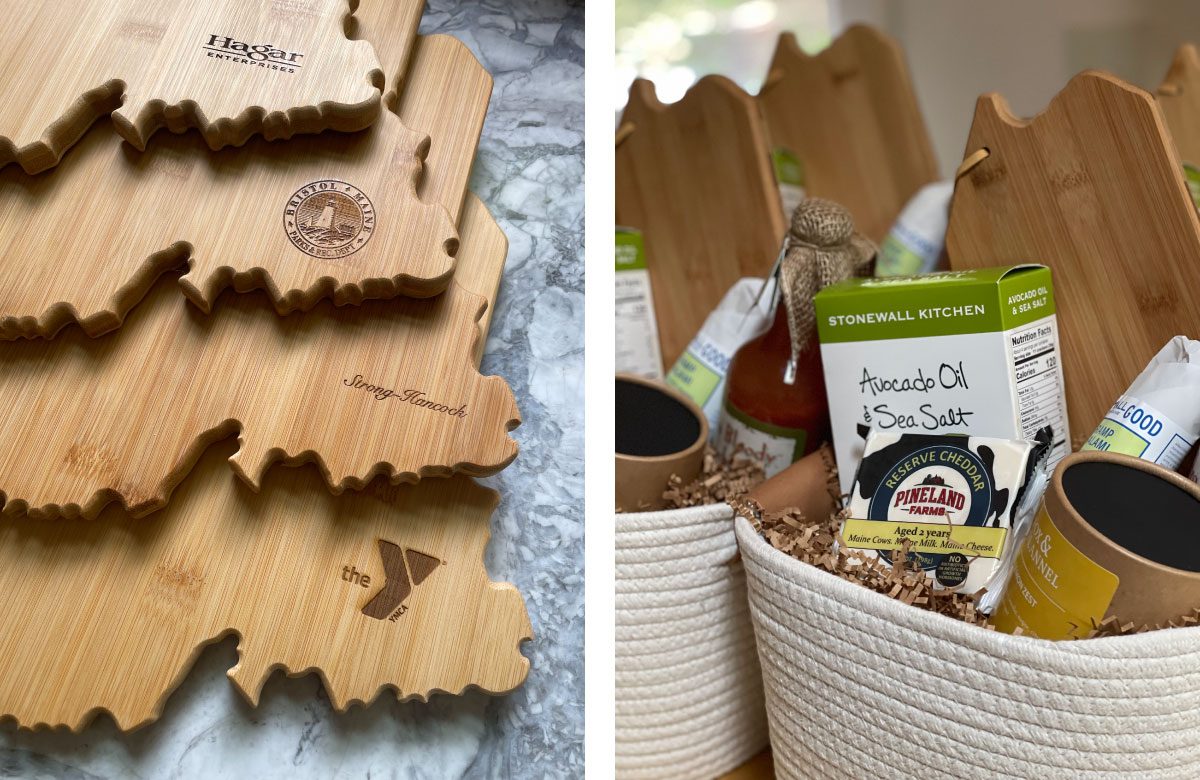 Company or Industry sports tournaments
Executive retreats
Dinners
Galas or Mixers
Shareholder meetings
Charity functions
Sales training
EXAMPLE: Sales Training for OncoHealth and Iris
AMG created 200 stationery logoed note pads, pens, cards, envelopes, and stickers wrapped up in custom zipper pouch. This sales training gift included all the stationery needs for the sales team and worked perfectly to pack in a suitcase and travel.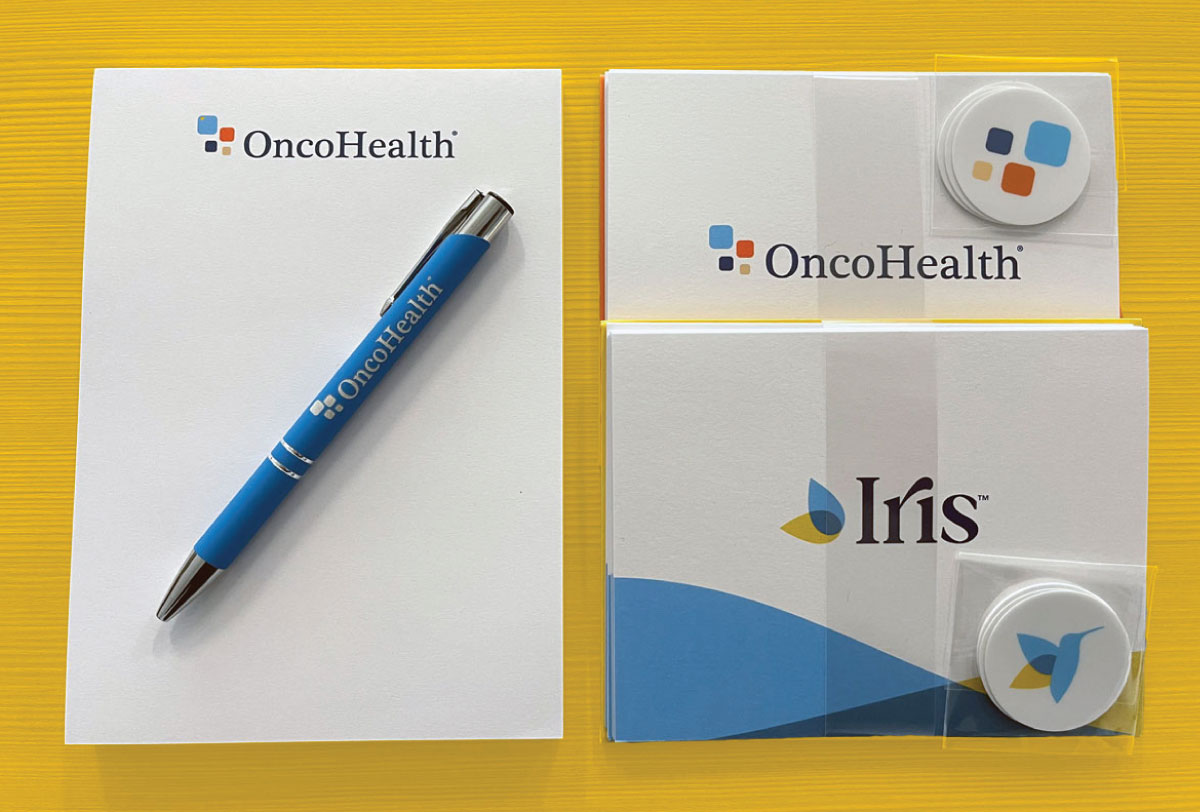 Press conferences
VIP events
Golf outings
Company picnics
Company holiday parties
When you're looking for the perfect way to show your appreciation, corporate gifts are the ideal solution. Whether you're giving a gift to recognize the success of an employee or wish a client well, the right present can send a thoughtful message that will be remembered long after the occasion is over.
With 22 different occasions noted above, there are sure to be several opportunities that make sense for your organization. Ready to create a custom corporate gift for your organization? Get in touch to see how we can make your idea a reality!