Iris – "Stephanie in the Kitchen" Virtual Event Series
SERVICES PROVIDED
Branding, setup, promotion, production, virtual event support
PROJECT DESCRIPTION:
Iris wanted to regularly hold a series of virtual events to engage their app users on relevant topics relating to living with cancer. We worked with the Iris team to brand each series with distinct, eye-catching visuals and take care of the design and logistics for registration pages, email notification sequences, the audience console, thank yous, and reporting. We made it possible for the experts to focus on their presentations by handling the registration process, holding rehearsals and platform training, as well as producing live and on-demand events.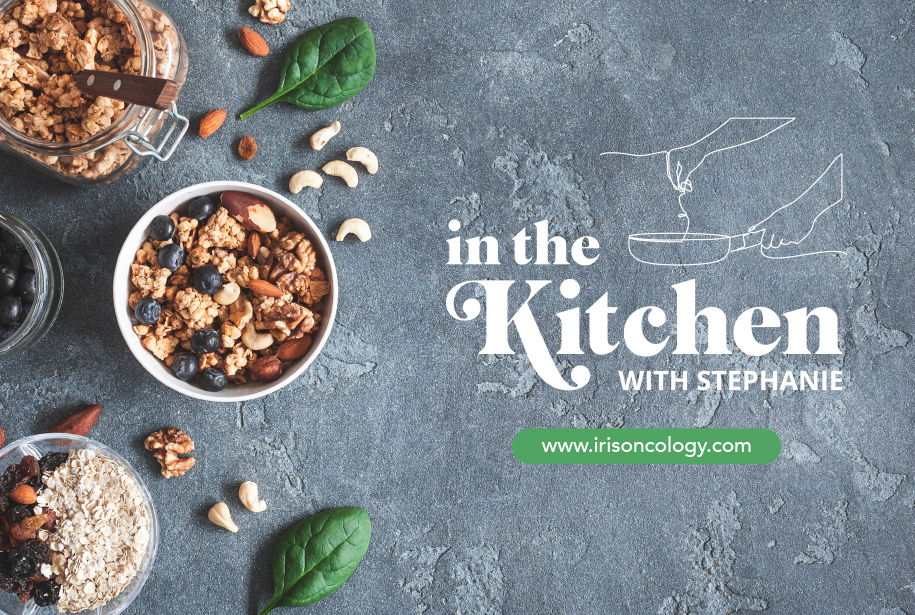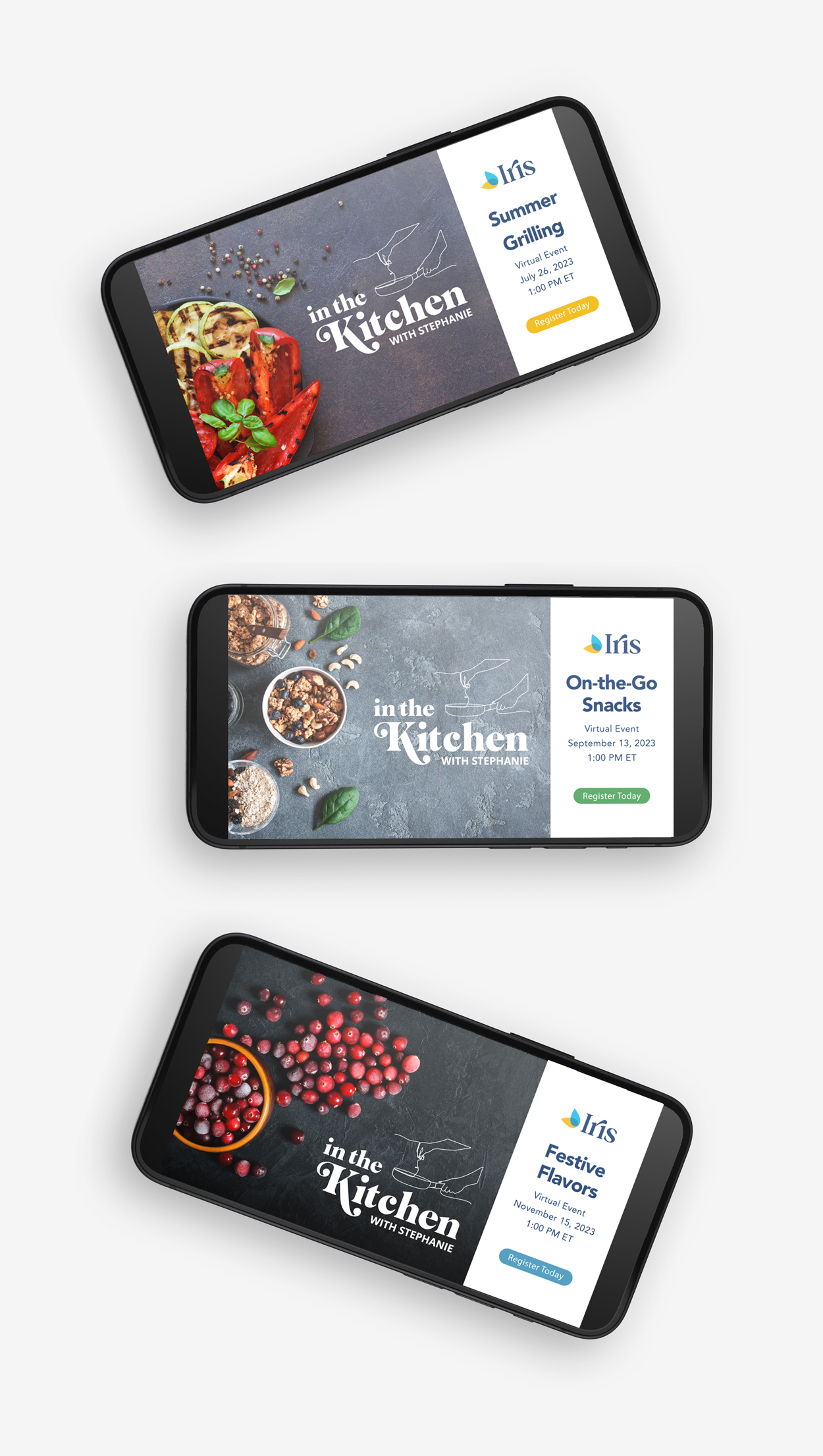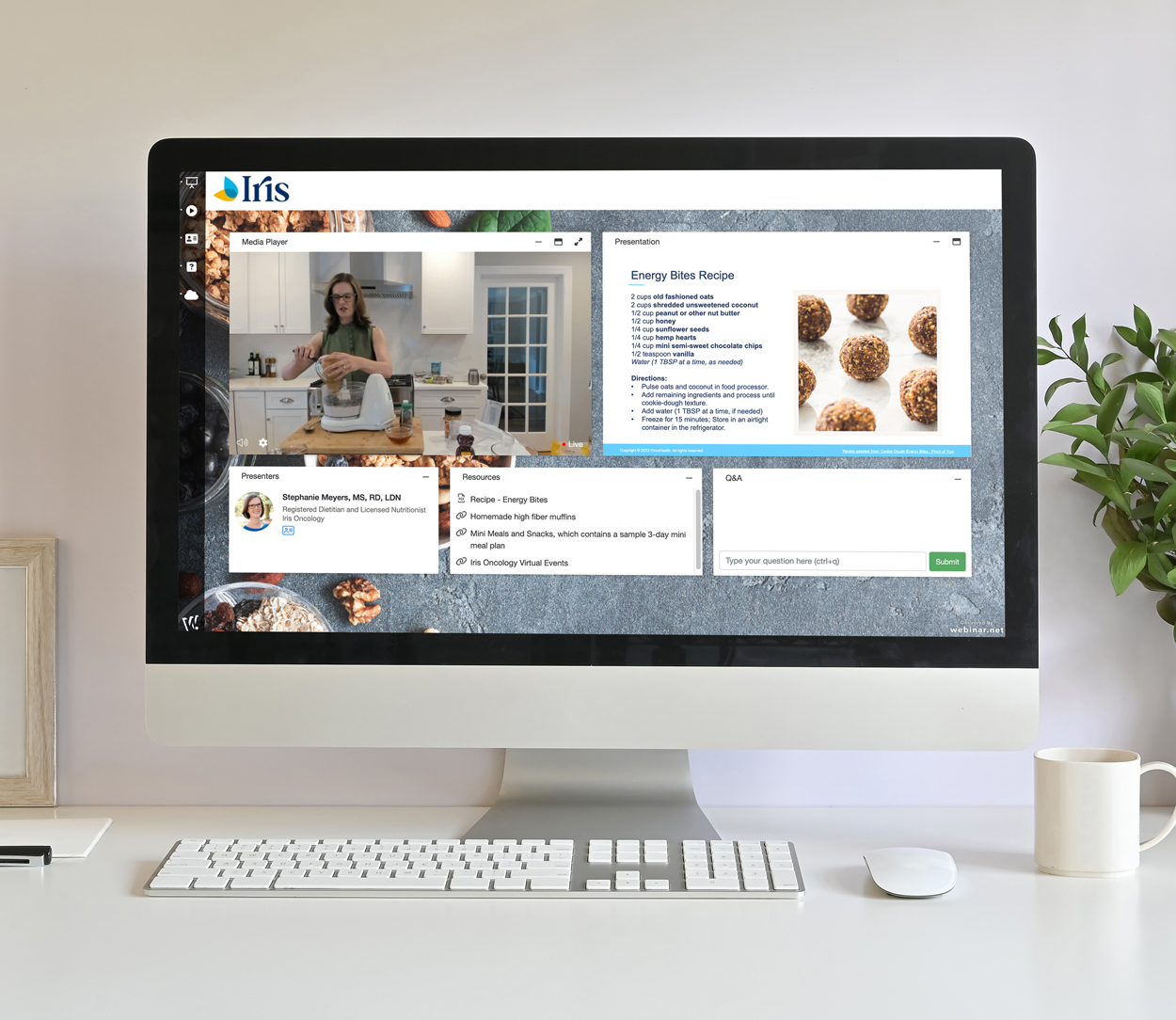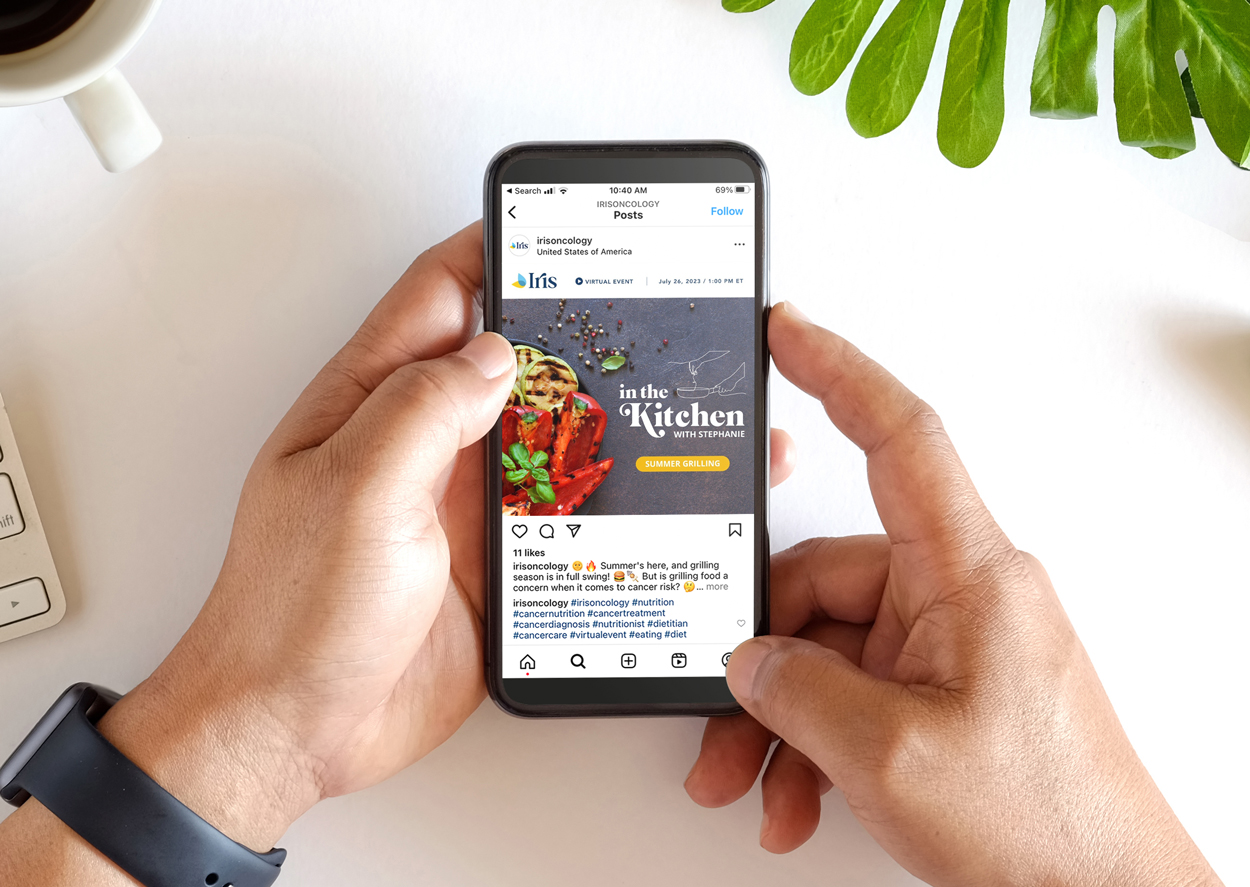 testimonial
Client Perspective
Partnering with AMG for our virtual events the last two years has been a game-changer. They have a knack for blending creativity, professionalism, and attention to detail that's nothing short of impressive. But you know what's even better? Working with AMG is just plain fun. They bring a fresh perspective to every project, and they go the extra mile to ensure each event is memorable. We're looking forward to more years of great collaborations.