SERVICES PROVIDED
Branding & show coordination, show materials, promotional items & giveaways
PROJECT DESCRIPTION:
Global healthcare leaders convened in Boston at ISPOR 2023, the leading global conference for health economics and outcomes research. It was a perfect opportunity for Panalgo to increase their brand visibility among industry professionals, potential customers, and partners. They asked us to help them to create a lasting impression and increase the chances of being remembered after the event.
We provided complete design and logistics management for Panalgo's 10×20 booth space. We designed a visually appealing yet highly functional booth using colorful, strategically placed brand elements and concise messaging. The booth was complete with a meeting area, demo kiosk and two multi-use cabinets. On full display they had 100 jars of Boston-themed gummy lobsters in custom branded packaging, which created excitement for attendees and increased Panalgo's booth traffic, ensuring memorability.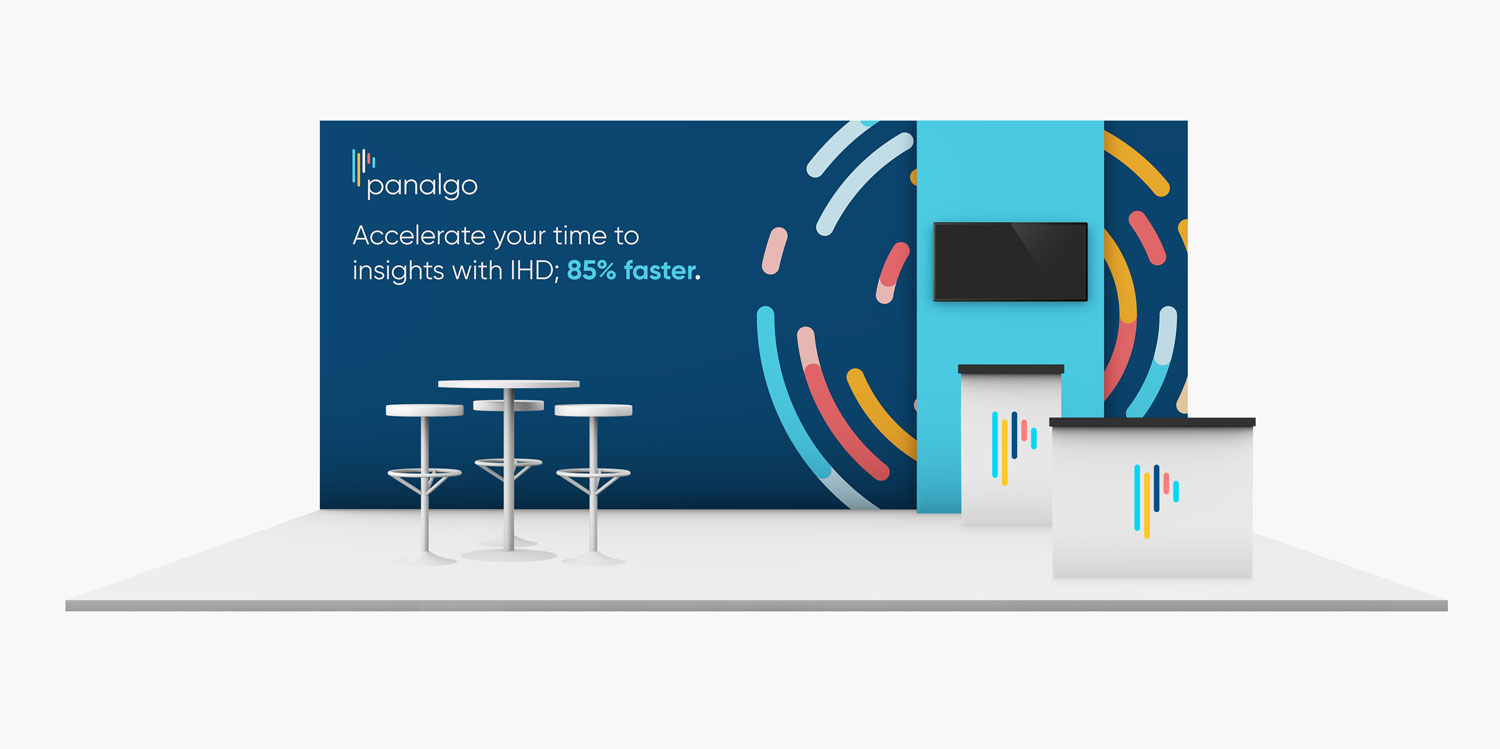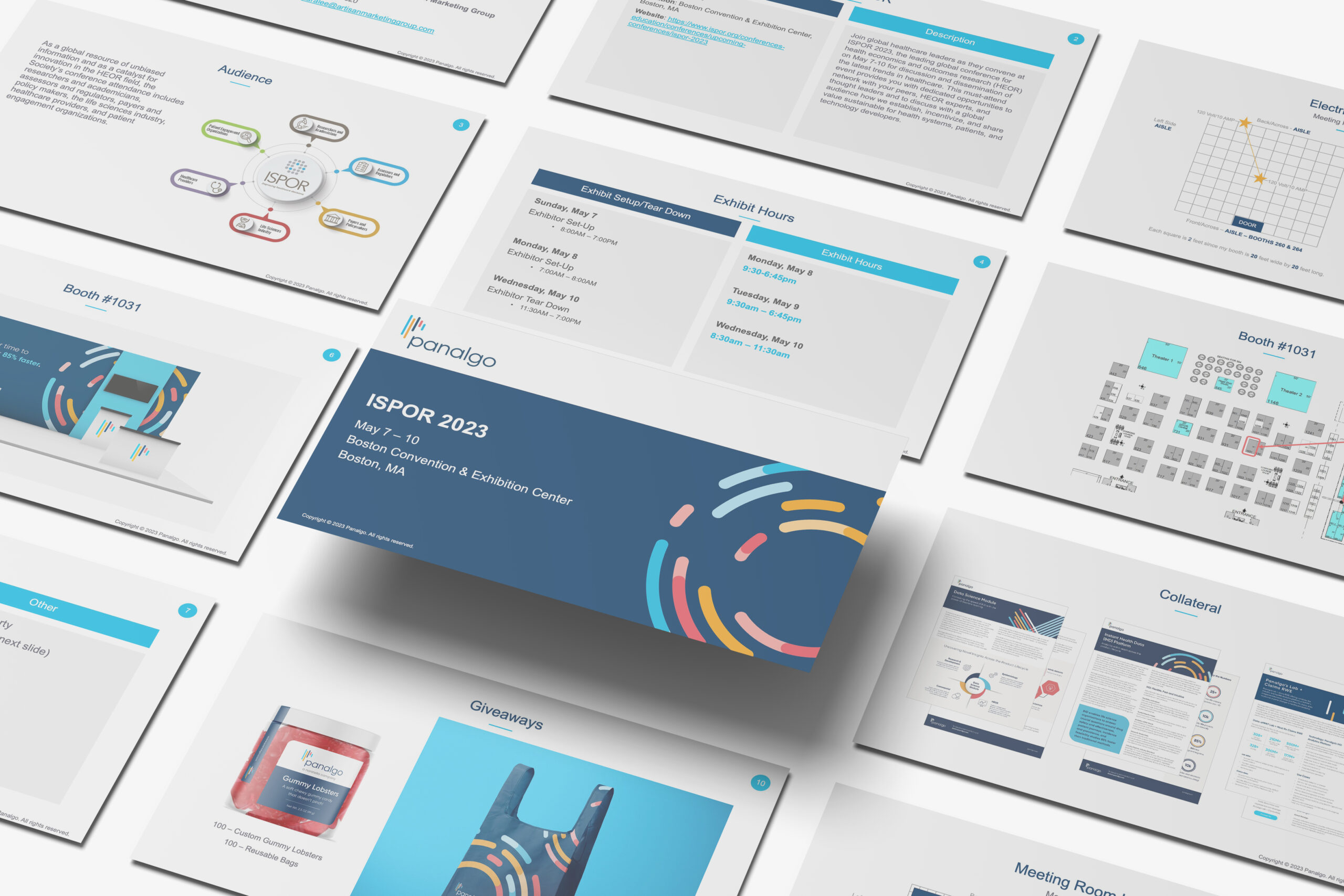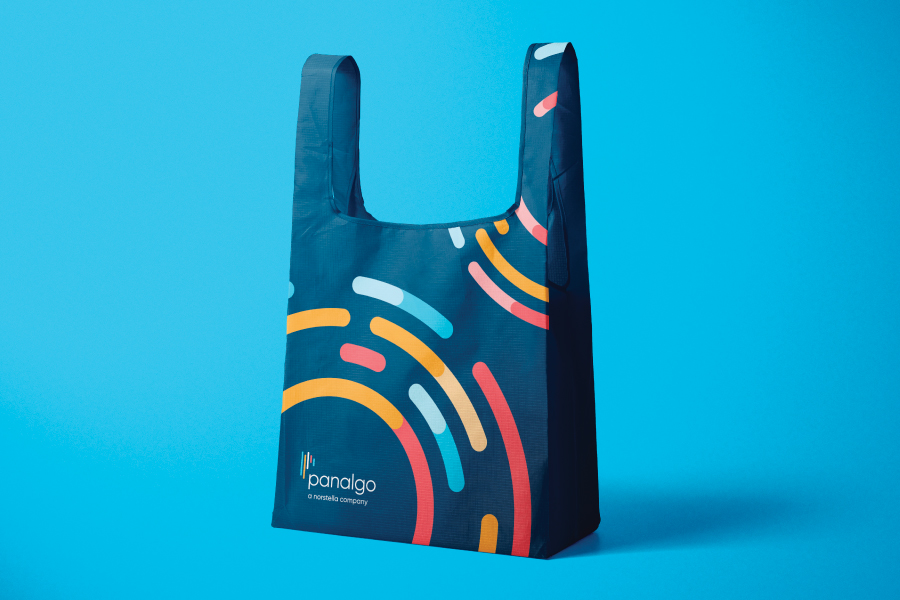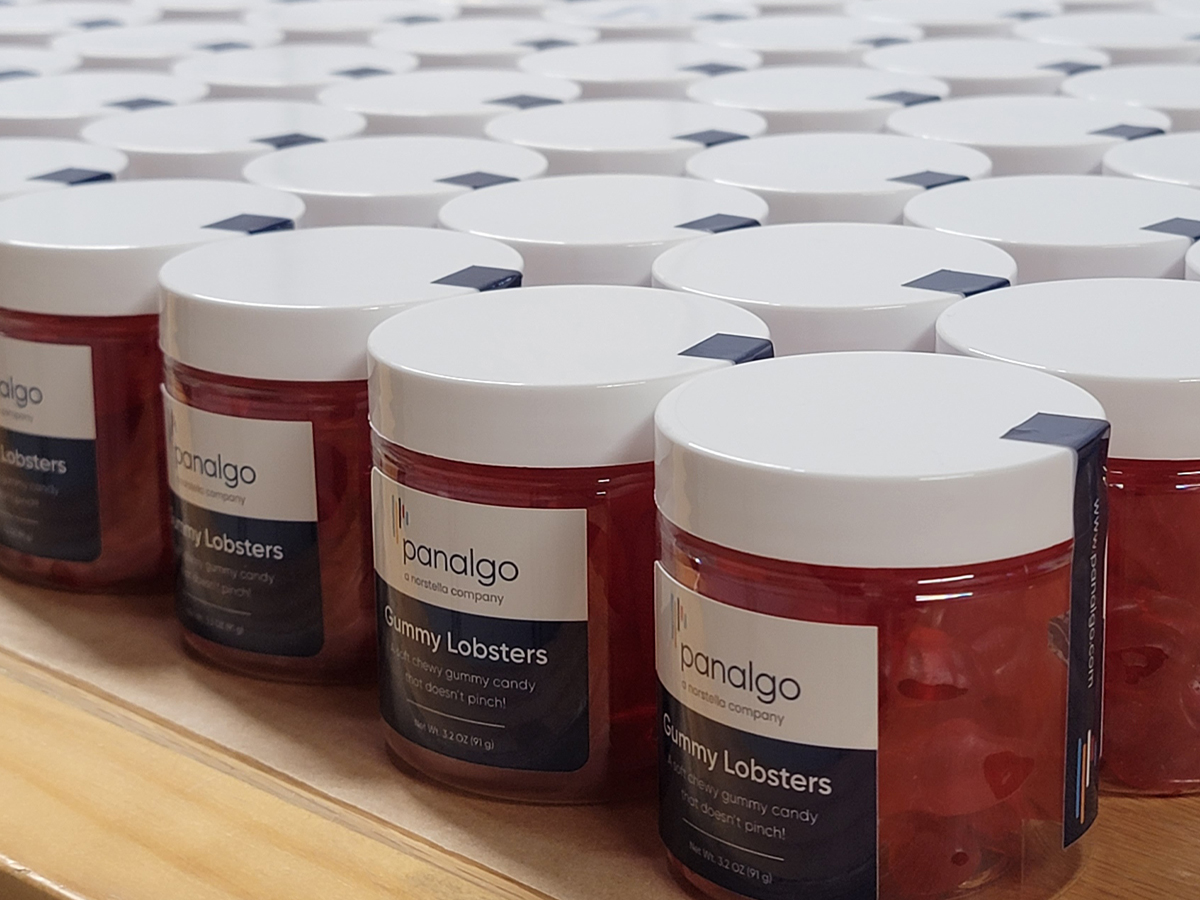 testimonial
Client Perspective
We have been working with AMG for over 4 years and could not be happier with everything they've done for us. They continue to wow us with their fresh and creative design ideas that make our content stand out – and they get things done on our timeline. Most notably, they have been a huge help for big industry events by handling all exhibitor and sponsorship logistics, ordering, communicating with vendors, and finding the best swag for us to distribute. Their event management is extremely thorough – no detail falls through the cracks. I can highly recommend working with AMG on any event, branding, or marketing projects!