SERVICES PROVIDED
Event branding, branded promotion & materials, event coordination, promotional items & giveaways, onsite support
PROJECT DESCRIPTION:
The annual invitation-only TrinetX Summit brings together some of the most prominent healthcare organizations and pharmaceutical companies in the world. The SVP of Marketing approached us to create a comprehensive visual design for the Summit. 
We jumped in, beginning with logo, program, and brochure design. With a solid event brand conceptualized, we then wove design elements into signage, CEO presentation design, social media graphics and videos, and an event landing page. We carried this style through the stage design, furniture, kiosk and registration desk design, and onsite activation. Our support allowed leadership to focus on their immediate needs and encouraged attendee engagement—both in person and social media—throughout the event.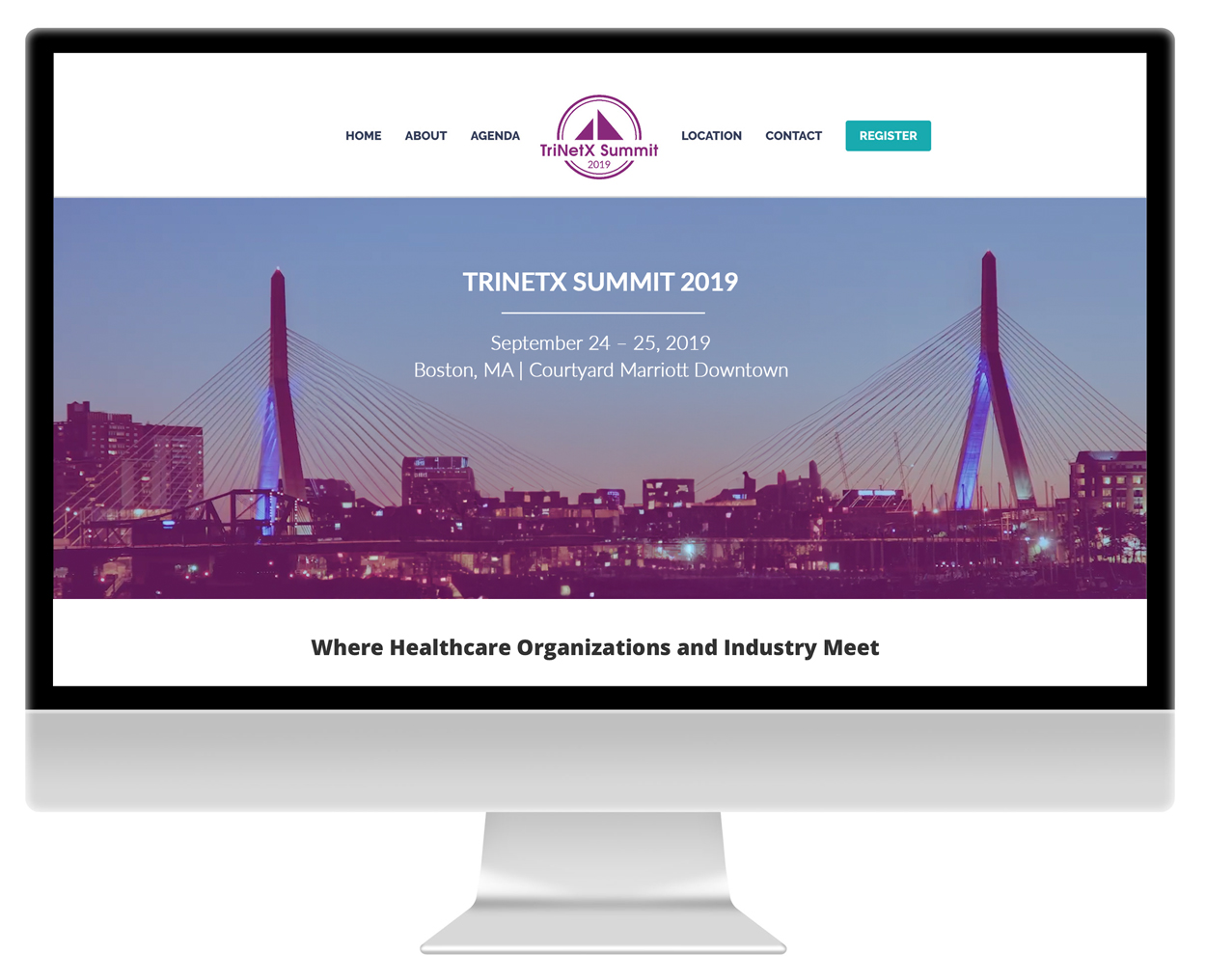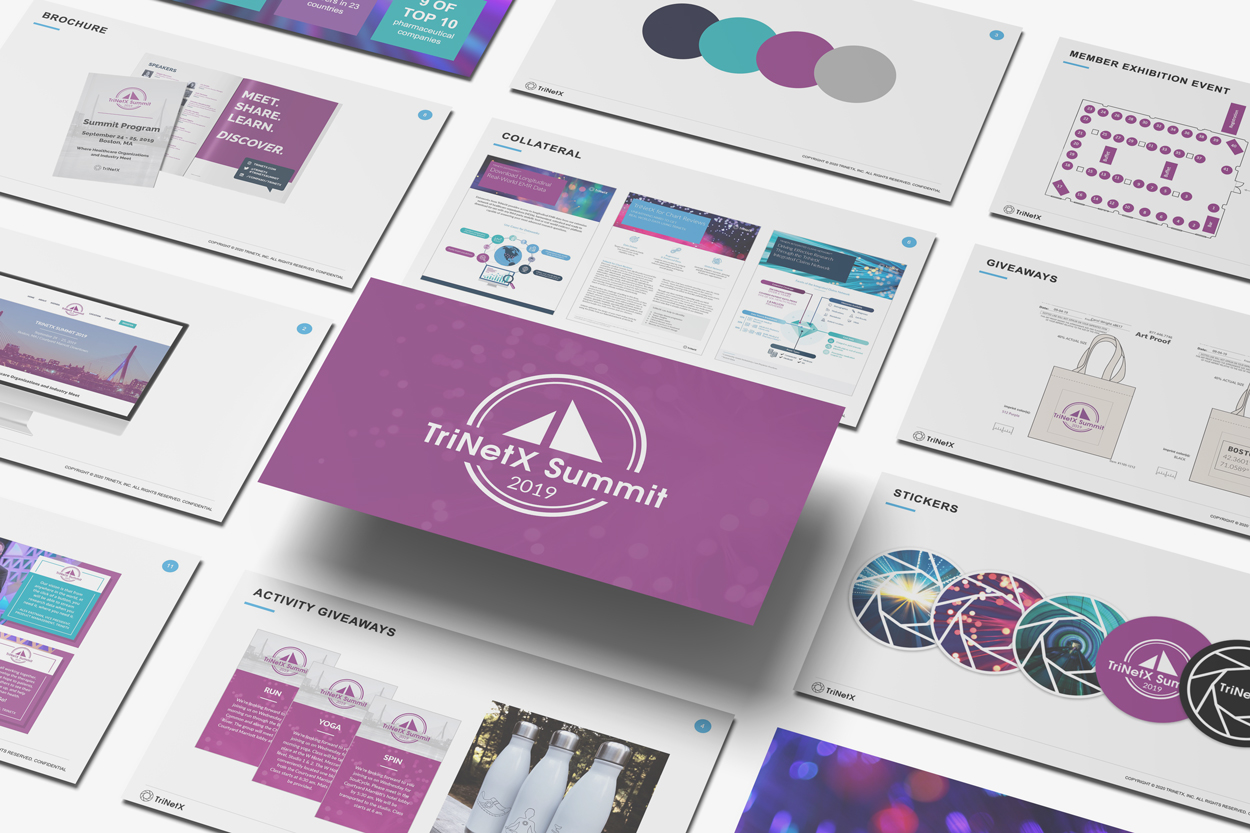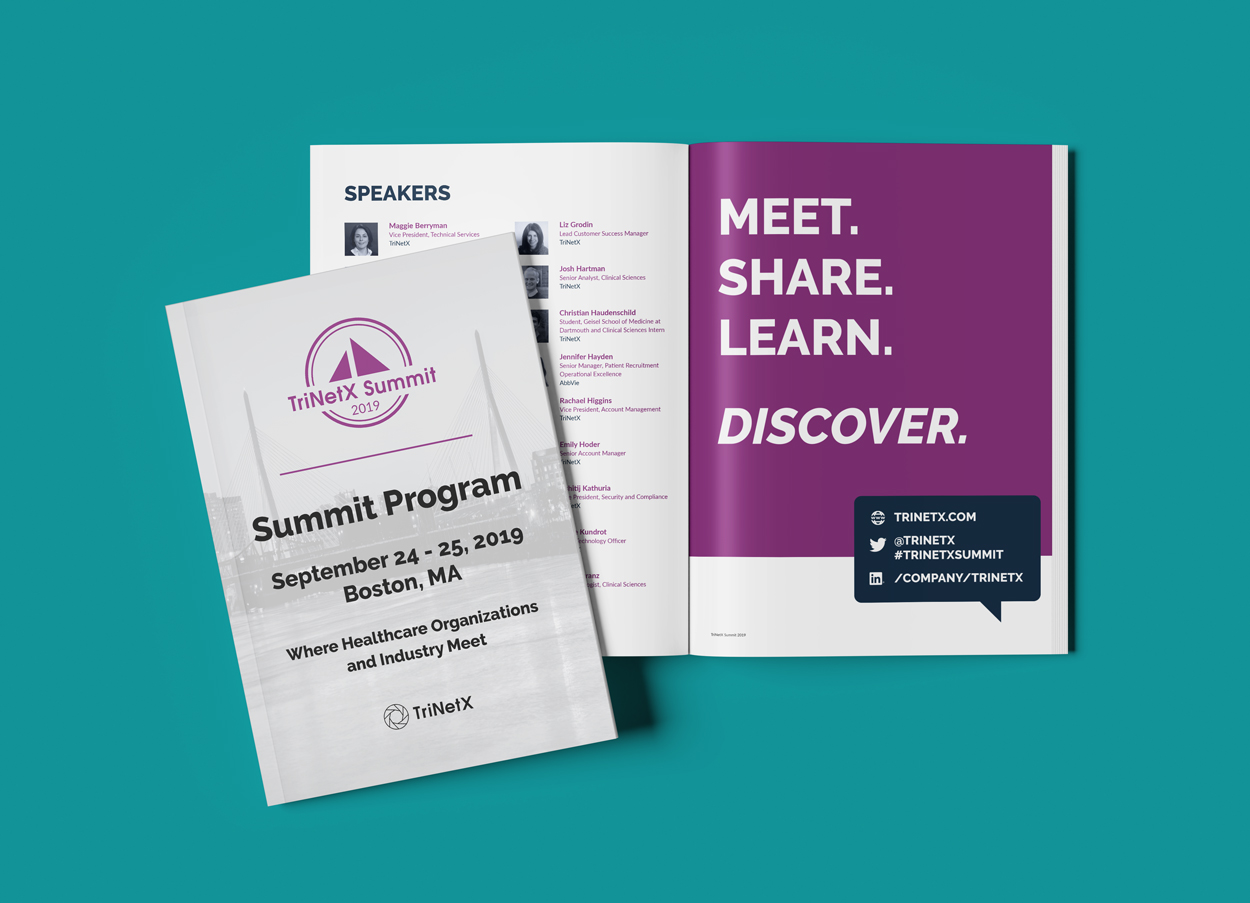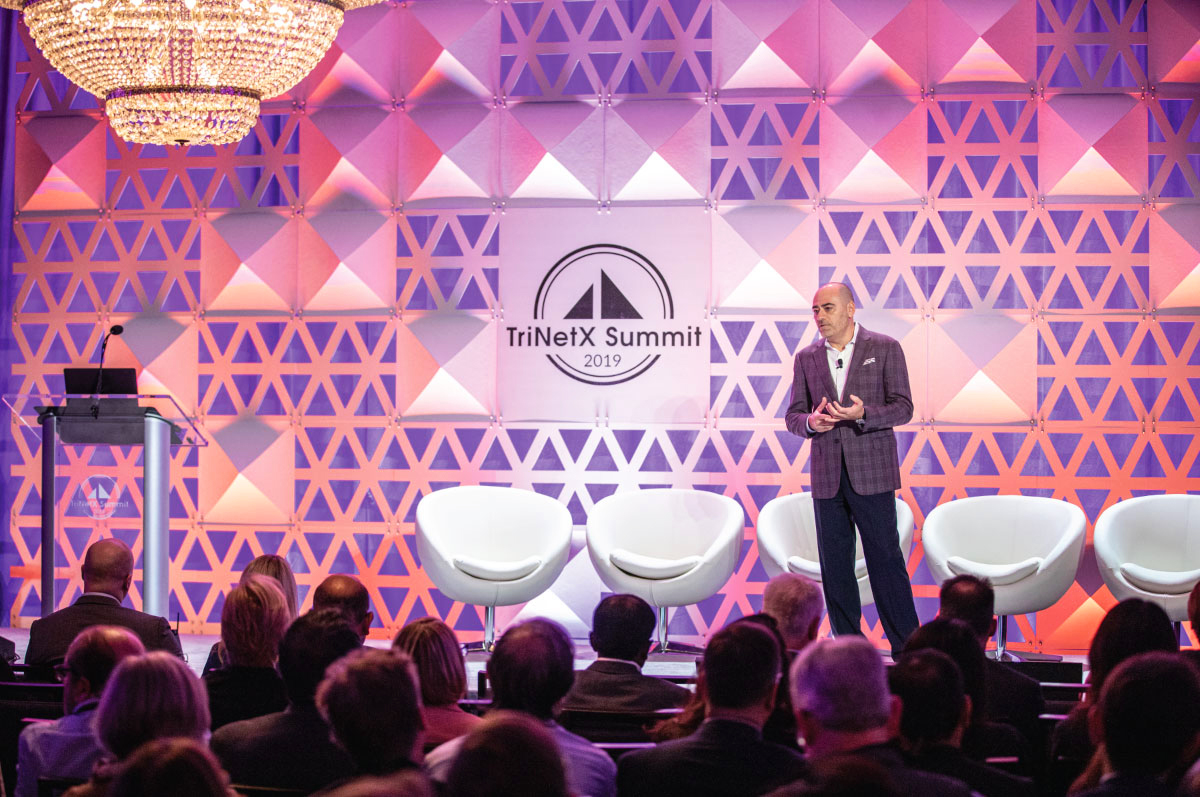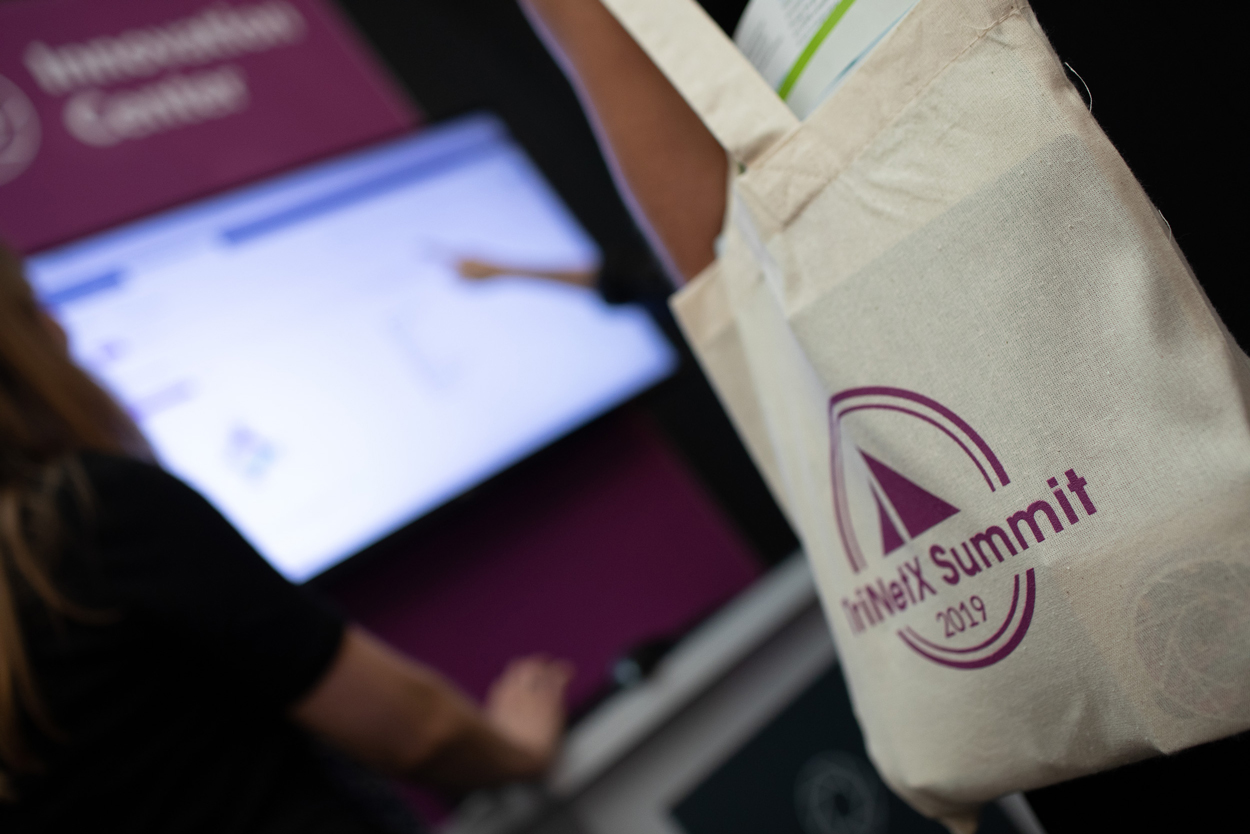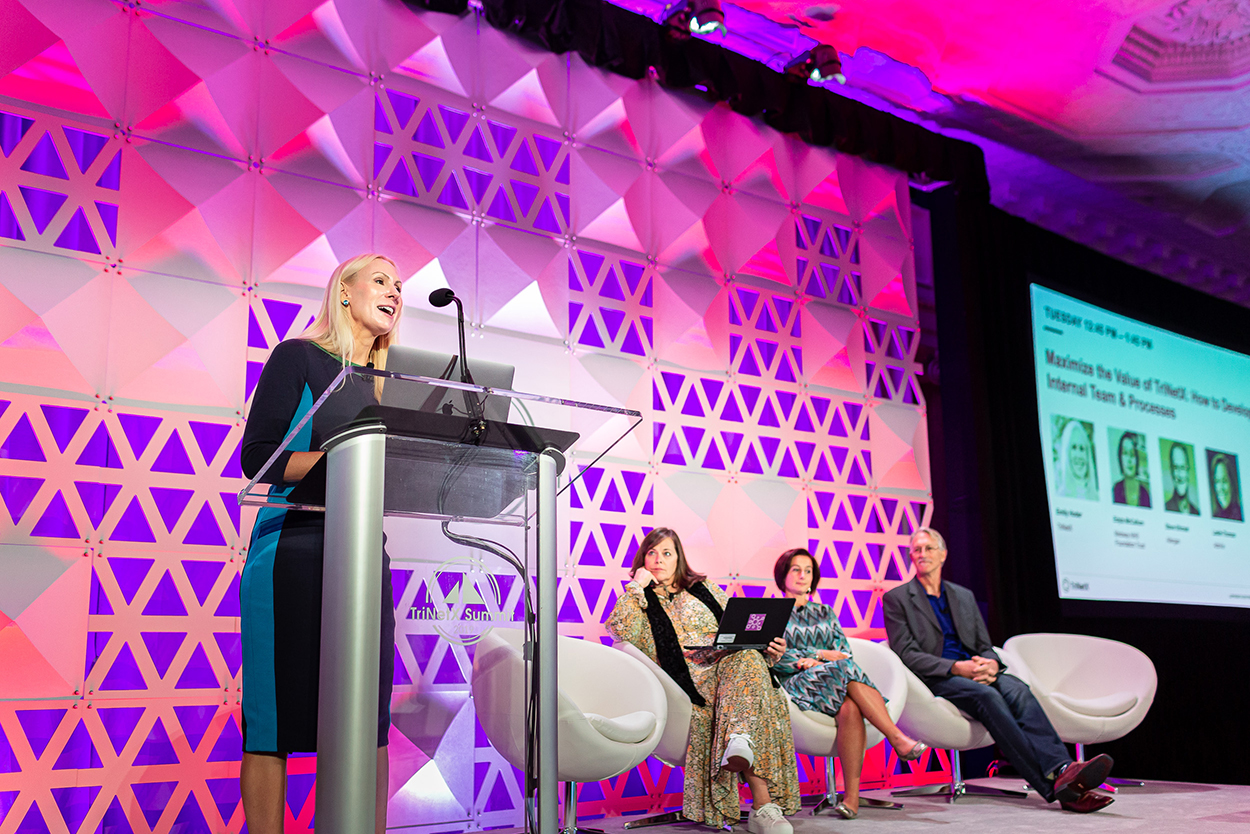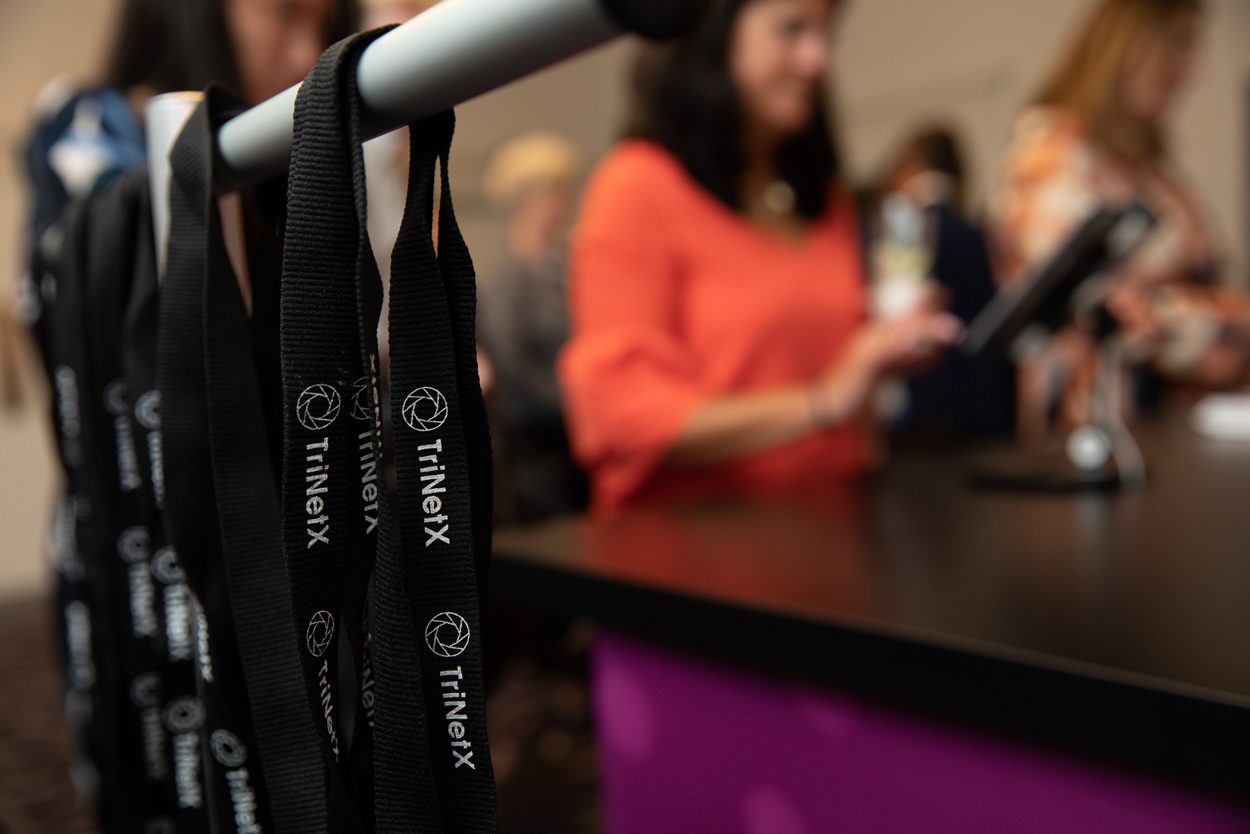 testimonial
Client Perspective
AMG has been an invaluable partner on my events for six years – many of them would not have been as successful without AMG's contributions. Notably, I often receive short notice from clients who need a quick turnaround. AMG is always there to accommodate and provide unique ideas that surprise and delight. Their work allows me to be at ease, concentrate on other parts of my job, and makes it possible for my clients to have incredible, indelible experiences.